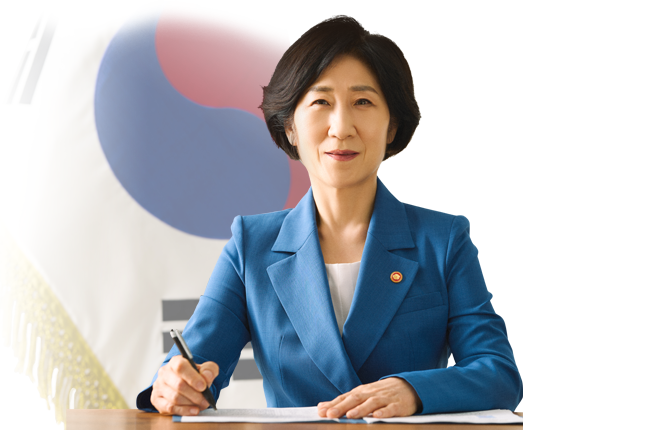 Welcome to the official website of the Ministry of Environment.
We are now experiencing extreme weather and climate change and facing various environmental concerns.

The Ministry of Environment will fully commit to the government's promises to make a sustainable future by achieving carbon neutrality under the national goal of an audacious future built with autonomy and creativity.

The Ministry of Environment will responsibly work on major environmental issues: a science-based approach to achieve carbon neutrality, transition to the green economy, building climate change resilience through water management and ecosystem, improving air quality for blue sky, and creating a circular economy involving recycling.

The Ministry of Environment will establish environmental policies based on science, technology, and innovation. The Ministry will also enhance the policies' applicability on the spot through better communication and cooperation.

The Ministry of Environment will actively respond to the international environmental orders and effectively improve the existing institutions and policies accordingly.

I will take the lead in supporting and encouraging the Ministry of Environment to work only for the people. I will also provide all the necessary supports to make the Ministry of Environment deserve applause from the people.

Han, Wha-jin
Minister of Environment of the Republic of Korea